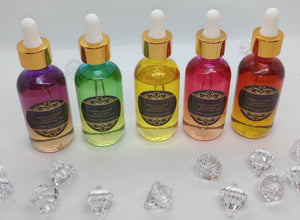 The anointing oil is used when you pray... You anoint yourself (forehead, ears, hands and lips) then began to pray to God... The oil is activated by faith and works by faith...
You can also anoint your children, home, bank cards, car, and anything else you want to pray over... Once you start praying the Holy Spirit will come in and do the rest!
There is nothing magical about the oil itself, even though anointing oil can be a powerful tool of the faith. As with all other spiritual tools, the real power comes from God.
Anointing oil is a symbol of your faith in God and of God's ability to cleanse and make things holy.
Without faith, anointing oil will not have any positive effect. You can use oil to help strengthen and demonstrate your faith, but you cannot use it to replace faith.